Martin MacDonald has a pragmatic, practical approach to interpreting nutrition research. In viewing various parts of the nutrition literature as 'tools in the nutrition toolbox,' he is able to deliver individualised, yet evidence based, recommendations for a range of health and performance goals. There are no black and white dogmas with Martin, instead he recognises the complexity of the grey areas and finds a way to express recommendations informed by a base of literature with enviable clarity.
D. Lee Hamilton PhD - Lecturer in Health and Exercise Sciences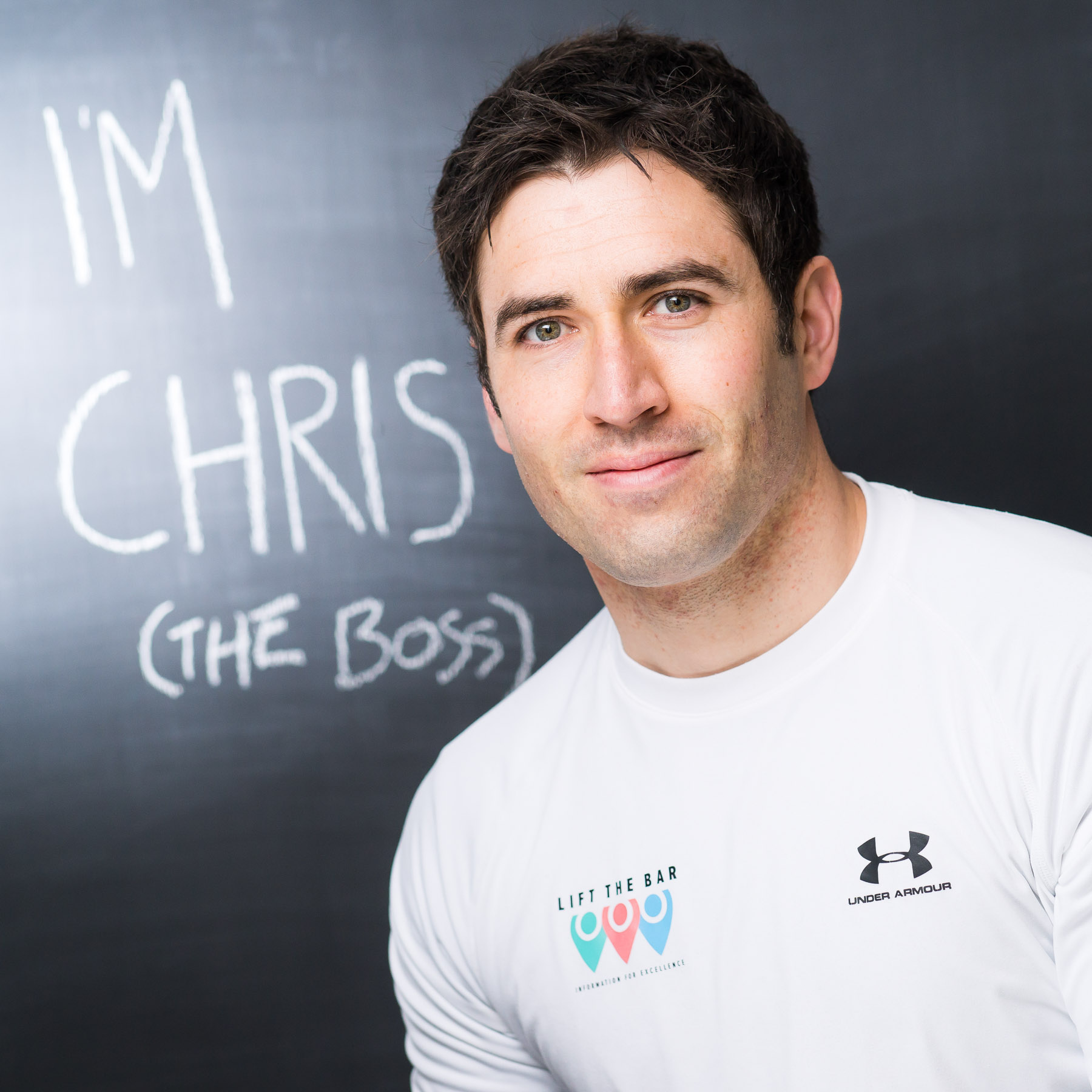 When it comes to nutrition, nobody has ever really delivered anything other than theory until this! The MNU Certification will give brilliant tips for how to coach nutrition beyond saying "Track macro's" or "Don't eat sugar". The big thing that most people miss out, that the PT world especially is crying out for, is how to use the theory. I cant see how anyone could deliver this better than Martin and the MNU team.
Everyone is teaching theory but very few give the trainers a chance to practice the application of what they are being taught - the MNU Team will do this better than anyone.
Chris Burgess - CEO Lift the Bar

Martin's passion for combining scientific rigor with practical, real-world solutions is evident in his work with both professionals and the public. It's clear that he's on a mission to elevate the state of the industry - and it's great to see it happening.
Alan Aragon - Nutrition Researcher, Writer and Speaker
I had the pleasure of seeing Martin present at the 2015 EPIC Fitness Summit, and was impressed with his ability to take data and synthesize it in a practical manner. I could tell right away how committed he was to not only helping individuals, but doing it in a way that had a solid basis in science. Data and evidence, not beliefs, are the foundation on which Martin rests, and I give him my highest recommendation.
James Krieger - Nutrition Researcher and Statistician
If you're learning from Martin MacDonald and the MNU Team, rest assured you're getting the most up to date and advanced nutrition data available. Martin teaches in a way that makes complex concepts easy to understand and fun to learn. I highly recommend the Mac-Nutrition Universal Certification to improve your understanding of nutrition.
Dr Spencer Nadolsky - Specialist Weight-Loss Physician
There is a lot of poor-quality, confusing and misleading information in the health & fitness industry. This is no more evident than when it comes to nutrition courses. It's been a long frustration of mine to have people ask for recommendations or thoughts on various courses, only to see the vast majority on them fall short on science and ethics. Hence why I was so delighted to hear that  the Mac-Nutrition Universal Certification was becoming a reality. 
It's hard to quantify the impact that Martin has made on my own understanding and thinking when it comes to the science and application of nutrition. Being mentored by him was one of the best choices I could have made. And I don't say that lightly. I've also had the pleasure of meeting a number of the members of the excellent Mac-Nutrition team, all of whom are extremely competent.
For me it is quite simple; if you are looking for a nutrition course that will allow you to become a professional who has an appreciation of the underlying science, who has an understanding of how to apply that in all sorts of scenarios in practice, and who conducts themselves with the integrity and sensibility that is often missing in this industry, then this is the course you need to do.
Danny Lennon - Performance Nutritionist, Coach and Educator

As a busy professional what I get is gold; up to date, critically appraised research and what this looks like as evidence-based practice in the real world - plus the tools/approaches to troubleshoot challenging cases!
Lamis El Rashid - Doctor, Anaesthetist and Personal Trainer
If you have an appetite for a quality nutrition course, that is systematically structured, evidence based, grounded in research, balanced, yet not watered down, then the Mac-Nutrition Universal Certification is for you. Martin's passion, charisma and knowledge for nutrition, and his mission of spreading the right message oozes through this course. If you want to better prepare yourself for working with clients, who have a variety of different goals ranging from weight loss to sports performance, then the principles you learn here will arm you with the knowledge and practical application you need.
Pete McKnight - S&C Coach and Chairman of the UK Strength & Conditioning Association
Exercise science and nutrition advances rapidly. If you want to be able to deliver to your clients/patients an appropriate opinion supported by scientific evidence, then the Mac-Nutrition Universal Certification is the place to learn from. Martin and his team will give you the most up to date information in clinical and sports-performance nutrition, but more importantly, they will help you to apply your newly acquired knowledge. Therefore, I highly recommend the Mac-Nutrition Universal Certification  for improving your skills in your professional nutrition practice.
Dr. Alvaro Bustamante - Sports Physician MEDS, Chilean National Football Team